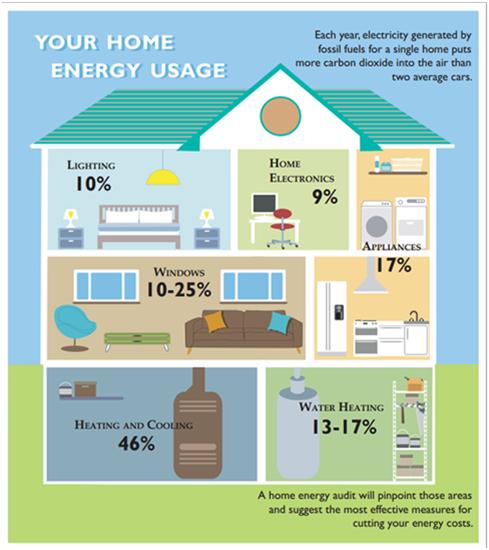 The average single family residence could save about $2,000 in annual energy expenditures, simply by performing energy efficient improvements to their existing home. However, the cost to perform such home improvements at one time could cost homeowners, some serious money $10,000-20,000 or more. It does not matter if the home was built prior to 1990's or after energy efficient improvements will still be cost prohibitive. I have also found older homes with original mechanical systems outperform newer equipment and the homes had better insulating qualities surrounding the building envelope. The age of the home will have no bearing on energy losses within a home.
The initial walk through of the home, I will be looking for any signs of site, structural, electrical, or plumbing concerns that may be a concern for the home. Once an accepted offer is received, Buyers will perform a home inspection. It is important to first consider insured costs associated with site, structure, electric, plumbing, and ducts. Second, Buyers should consider the age of heating and air systems, water heaters, appliances, etc which would be covered under a home warranty. Finally, Sellers should consider the cosmetics of the home. In my experience, negotiating costs for these 3 areas, both parties demonstrate real interest to close the deal. Remember, a Homeowners actual repair costs are only equal to deductibles, warranty limits, and other credits available when work is required.
I recommend that Homeowners have a energy assessment performed on the home, in order to properly identify all areas of your homes "building envelope" requiring attention. Identifying and addressing these areas will result in the greatest amount of energy savings. Homeowners should use this assessment as a guide for their energy efficient improvement plan. Do not plan to spend money to address everything at one time, such improvements will not have a net savings until year 5 or later. Homeowners, should simply make a plan to replace any components when necessary, utilizing home warranty "up to $X" coverage, check utility and federal tax credits for energy efficient installation, pay the difference in installation cost accordingly. It is best to use insurance deductibles, home warranty maximum coverage limits, and credits from local utility providers, and federal tax credits to subsidize your out of pocket costs, over the course of 3-5 year in order to maximize your savings.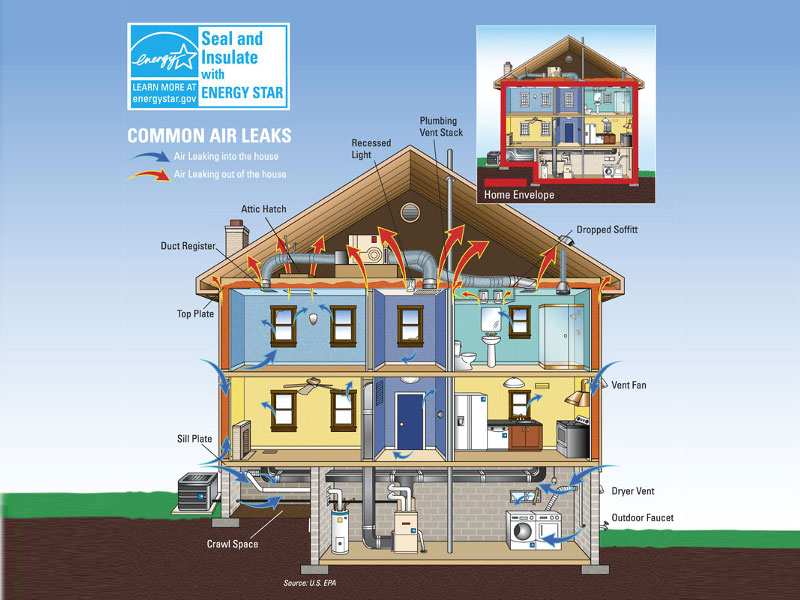 The building envelope includes: joints where walls connect, ceilings, and floors, windows, doors, and any puncture to a wall for plumbing, vents, lighting or electrical attachments. Ceiling and floor joints should be properly sealed and insulated, all penetrations for plumbing, electrical, or air vents, must be properly sealed and enclosed. When a home is properly sealed it is just as important to ensure that all interior partitions vent so that a home does not have negative air flow in parts of the home, (this is evident when a door slams shut in your home). Proper insulation of your heating and cooling system, as well as your plumbing lines will ensure that your mechanical systems do not have to work so hard to heat or cool.
I used a $50 monthly budget to manage small energy maintenance issues such as air filters, weather striping, caulk, pipe insulation, including addressing running toilets, and small consistent drips from the faucet, and finally replacing all lighting to LED bulbs. Homeowners, maintaining these simple household items, will enjoy daily energy savings, other homeowners will not. Making sure that the home is properly sealed and insulated will ensure that your home and all operating systems within it are operating at optimal performance.