​THINKING OF BUYING A HOME?
1. Get pre-qualified. Know how much you can afford and costs to close.
2. Begin Looking at homes, and pick one.
3. Submit an Offer and Negotiate with the Seller.
4. Secure the Financing
5. Close the the Deal, obtain keys and move in.
BUYER AGENT SERVICES
– FREE –
(You pay $0.00)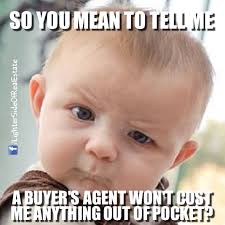 Home Buyers need to clearly understand the property being purchased, the improvements, any personal contents that will remain or not, what functions, what doesn't, including any replacement or repairs performed on the home by homeowner or a unlicensed professional.
Financed Buyers:
How much have you been pre-approved for?
Do you need lender approval?

Have you filed for Bankruptcy or been in foreclosure in the past 3 years?
Have you changed employment in the past 2 years?
Have you had 2 lines of open credit, with delinquent or derogatory reporting in the past 6 months?
If you answered "No" to all 3 questions.
What are you waiting for?
Call now! Lenders are standing by.
LENDER

(706) 825-8334

(800) 634-7928

(913) 839-7900

ATTORNEY

(706) 210-9063

(803) 254-2200

(706) 210-8040

INSPECTOR

(706) 860-0797

(706) 840-4907

(706) 306-3605

APPRAISER

(706) 267-8930

(706) 840-5209

(706) 828-6500

HOME WARRANTY

(843) 408-5585

(855) 267-3532

(888) 531-5403

Cash Buyers:
Cash is KING

Sellers have costs associated with the sale of a home.
Sellers have identified a minimum acceptable purchase price which will cover all associated costs for the sale.
Buyers may save 3% of a Seller's minimum purchase price.
Buyers closing costs could increase with a cash offer.

Buyers may have a shortened/No due diligence period.
Cash Buyers Please Note: A Listing Agent has established a CLIENT relationship with the Seller, prior to your interest as a Buyer. A client relationship is developed personally, established financially, and has been defined contractually, between the Seller and Listing Agent. Costs incurred by either party remain unpaid until the home has sold. Buyers often think by working directly with the Listing Agent, Sellers will save money and therefore accept a grossly reduced purchase price. This often is not the case.
These Buyers requesting customer service by Listing Agent for presentation of their offer, require both Seller, and Broker approval to engage such services. A customer agreement could include costs for services provided to Buyer, as well as increased closing costs. I have found the cash offers submitted by a Buying Agent in fact require less cash to close at the funding table.
I look for all real estate opportunities, improved, redeveloped, and move in ready. I look forward to helping you find your next venture.