ARE YOU CONSIDERING SELLING A HOME?
Prepare your home so that it is more appealing to Buyers.
Set the right price for your home.
Effectively Market your home.
Set the stage, your home should be easy to show, and look ready for a Buyer.
Successfully negotiate the deal.
Remove all personal affects, Sign, and Turn over the Keys.
Call Today, Let's review your home, and a estimated home value together. We will review any critical dates, special marketing goals, and discuss property disclosures, or property repairs required for a quick sale of your home.
CONSIDERATIONS FOR SELLERS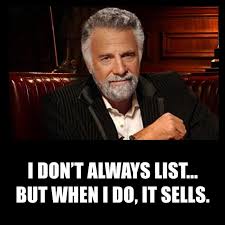 Sellers should consider the costs associated with selling their home and their anticipated returns. It is important to consider the area, recent sales, size, features, and conditions of home. We will discuss any potential costs which could be required as well as the Sellers responsibility, and Agents responsibility during the sales process. We will discuss when the sale should occur, the marketing plan, and estimate the cash returns upon close of escrow.
HIGHEST PRICE QUICKEST SALE
Proper marketing of your home, will attract qualified Buyers looking for a home in your neighborhood. The more interested Buyers wanting to view your home, will ensure more choices for you, as a Seller, to negotiate the best price and terms. Pricing should be based upon recent sales, of similar homes, in your market or neighborhood, including present repair value of your home.

It is important that Sellers are able to present a clean inviting environment, all touch-up and repair work has been completed, and the curb appeal when approaching the home, should be well maintained throughout the showing period. Your Buyers first look at your home from the outside, and their initial walk through, should trigger an emotional response. During showings your home should look clean and inviting, with a subtle spring or fresh air fragrance, to present an environment that the Buyer can see themselves in.

You want the Buyers to see a move in ready opportunity, as well as be able to view themselves, and their furnishings in the home. Removing personal effects, and strategic placement of some decor, and select furniture can embellish available space. This pre-packing preparation by the Seller, will help you prepare for the acceptance of a contract, and ensures that you have time to gather and remove remaining personal items prior to closing.
KNOW YOUR WHY!
It is important that you remain open and honest with your Agent to ensure that you set a correct plan of action so that a closing will not be delayed. Be clear about any time constraints for the sale? If a quick sale is required, this does not mean a Seller will sacrifice for a lower purchase price. Being honest with your Agent about your goals from the sale, listening to, and following the Agents shared experiences, can maintain a smooth transition between all parties. Having an Agent, such as myself, can help you navigate the emotional connection we develop with a home.
PRICING
A Buyer will be searching for homes in a specified area, at an approved purchase amount. Therefore, the price is the very first view of your home, Buyer will see. When you are ready to list, it is important to review comparable sales during the last 6 months. It is also important to consider how many homes in your area are currently listed, and how many days they have been on the market? The first 2 weeks of this marketing campaign will be your greatest visibility to the market. By week 3 and 4, you will have feedback from Buyer's who have viewed your home and you should be ready to consider necessary adjustments to home and price at that time. . Identify a plan of action based on the market conditions and feedback from potential Buyers of your home.
OFFERS
The offer price is not typically the important number to consider. If it has not been done already, ask your agent to review the contract with you so that you understand what the contract covers. An initial offer price may include additional credits or concessions for the home, at Sellers expense. It is important to note that additional reduction requests may still present themselves following a home inspection, and lender appraisal.

When an offer is received ask the agent to summarize the monetary points of the contract for your consideration. Offers may be lower or higher than the list price depending on what the Buyer's requirements are to complete the transaction. Understanding the amount a Buyer is requesting be paid by the Seller, is important for your consideration when presenting a counter offer. This adjusted amount is a good gauge for the Buyer's real consideration, and their perceived value of your home. If your bottom line, and a Buyers offer, vary by more than 10%. As a Seller you may simply not respond to an offer and let it expire.
HOME INSPECTION
It is in BOTH the Buyers and Sellers best interest to ensure that an inspection of the home is performed. This will clearly identify the age of mechanical systems servicing your home, and identify visible plumbing, electrical, and structural concerns surrounding the home. You will additionally need to consider everything you may intend to remove from the home during the time that Buyer's will view the home. This includes appliances, alarm systems, storage or structures outside the home including but not limited to foliage.

Be prepared to speak open and honestly with me, your Agent, about the home.
You will need to identify:

Timeframe (Close by…)
Ownership (Title and Encumbrances ie. Loan Balances)
What price would your Sell. (Value of Your Home)
Work to Be Done (Condition and Contents of Home at Closing)
Questions you will need to answer:
Every home is unique, what is ideal about your home?
Will the home be vacant or occupied, during showings?
Are there any unpaid loans, taxes, or assessments, against the real property?
Is the condition of home damaged or in disrepair?
Has maintenance and service of the home been deferred for any extended period of time?
LOCAL RESOURCES
Carpet

AACE Econo Cleaners

(706) 541-9915

Cleaning

Augusta Home Solutions

(706) 364-5860

Bulk Trash Out

Junk In The Box

(706) 830-4891

Misc Paint, Patch, Repairs

TPC Painting & Remodeling

(803) 215-7683

Tree Removal

Big Dog Stump & Tree

(706) 303 -1485

Landscape

Benson Lawn Maint

(706) 962-2650

Moving

Two Men & A Truck

(706) 403-0503

Portable Storage

Pods

(877) 770-7637

Climate Controlled Storage

Stowaway Storage

(706) 403-4955